Heating Solutions in Salisbury, NC
Beaver Brothers has been providing heating services to our neighbors in Salisbury for almost 100 years now. We know what it takes to make sure that your HVAC unit can keep your family comfortable throughout the Winter, so we complete every job with the same level of quality and professionalism. Our technicians are highly knowledgeable and have the expertise to tackle problems that most HVAC companies wouldn't dare to touch. On top of this, we back our services by a 1 year in-house labor warranty to give you peace of mind!
Call now for a FREE ESTIMATE: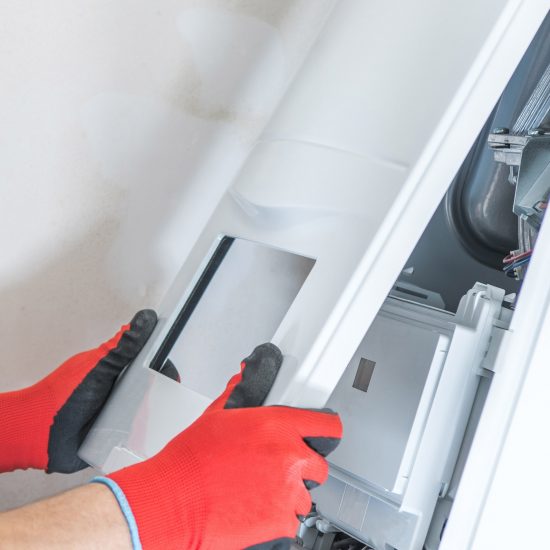 Heating & Furnace Repairs
No problem is too difficult for Beaver Brothers to solve! We offer a wide range of heating & furnace repairs to the locals here in town. Getting caught in the middle of the Winter with a broken furnace or heat pump is not a fun experience (trust us), so that's why we recommend getting scheduled maintenance on your HVAC system periodically. That way you never get caught off guard and don't have to experience a cold night or two without heat. We guarantee all repairs for ONE YEAR!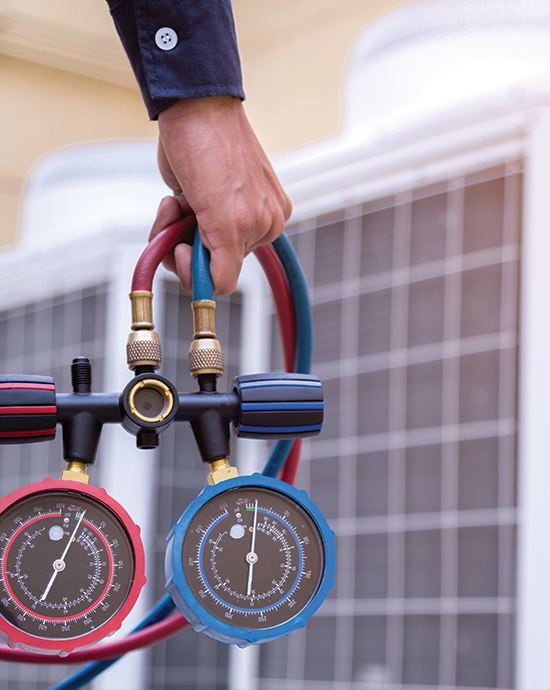 The most effective way to ensure your family enjoys uninterrupted heat throughout the cold months is by properly maintaining your heating system.
According to industry experts, it is highly recommended that your heater is professionally inspected and serviced on a yearly basis. Typically, you should schedule yours in fall to ensure your unit will be most reliable throughout the heating season.
Our Maintenance Plans Help: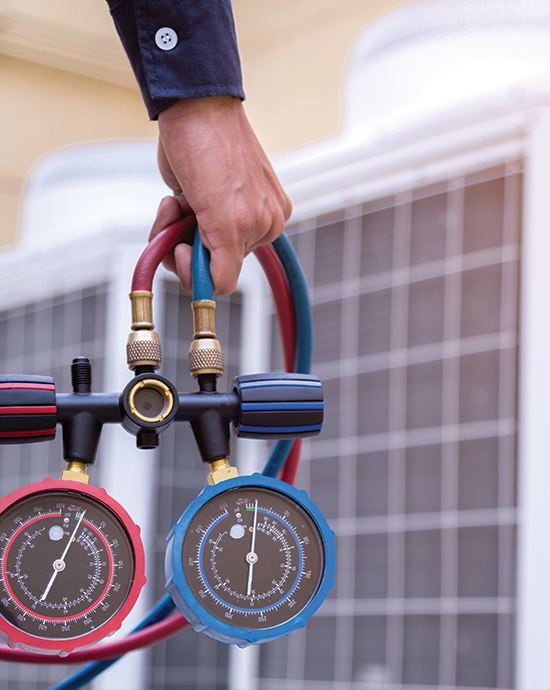 HVAC Systems are very similar to your car. Your car's odometer counts the miles driven since the installation of the engine. Similarly, you need to consider the time and intensity that your furnace and heating units have endured. Generally, we recommend a 10-15 year lifespan in order to get the most out of your furnace. Once it gets above that range, you may need to start thinking about a replacement. Replacement furnaces and heating units have enormous benefits besides keeping your home warm. Major energy savings are a huge benefit you'll gain from a new unit because they are a lot more efficient than 10+ year-old models, causing them to have an easier workload.
If you are considering a new furnace for your home, you can count on Beaver Brothers to provide you with an honest quote and top-notch service. We'll help you determine the right equipment for your home and back our installations with a 1-year in-house labor warranty. That way you can have peace of mind if you run into any issues during the early life of your new unit.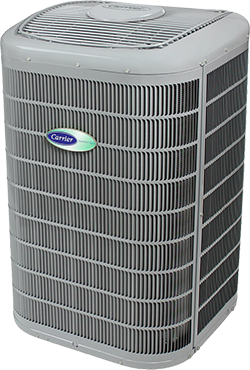 Featured Product—Carrier's Infinity 18VS Heat Pump:
Featured Product—Carrier's Infinity 18VS Heat Pump: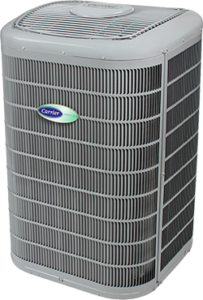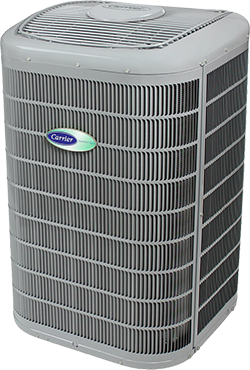 Nobody looks forward to the heating costs associated with a cold, Charlotte, NC Winter. But are your energy bills higher than normal? Beaver Brothers can help with repairs, maintenance or a full system replacement. New technologies in the heating systems and in programmable thermostats can save you year-round. But, did you know that there's a lot you can do as a homeowner to improve your heating efficiency. For you DIY types, read more below and spend some time browsing our HVAC Blog.