Complete Commercial HVAC Services
In business, efficiency is the key. Our project managers understand the financial principles that make businesses successful. So when we're planning your commercial project we keep your financial and feasibility concerns in mind. Whether you have a commercial building, church, plant, school or office building in need of mechanical services, Beaver Brothers, Inc. is the company to call! Beaver Brothers has been servicing and installing commercial mechanical systems for general contractors, architects, engineers and project owners – on time and on budget for nearly 100 years. Beaver Brothers will provide quality service you can trust.
Our Commercial Services Include
Quality Assurance For Your Commercial Project
Beaver Brothers begins and ends all projects with quality in mind. It begins with a careful review of the blueprints and the precise processing of the submittals. We ensure all jobs get off to the right start. By checking the specifications and design documents, we make sure we have the right materials at the right time. We also carefully review the project with field personnel so that they completely understand the scope. All aspects of the job are coordinated so that no time is wasted and the project remains in budget. We participate in monthly meetings so that all aspects of the job are coordinated with the other trades and project management. At the end of the project, we provide thorough start up and commissioning on all equipment and systems to make sure they perform as the system designer intended. Every project meets or exceeds national and local building code standards. Beaver Brothers prides itself on total quality process of mechanical contracting.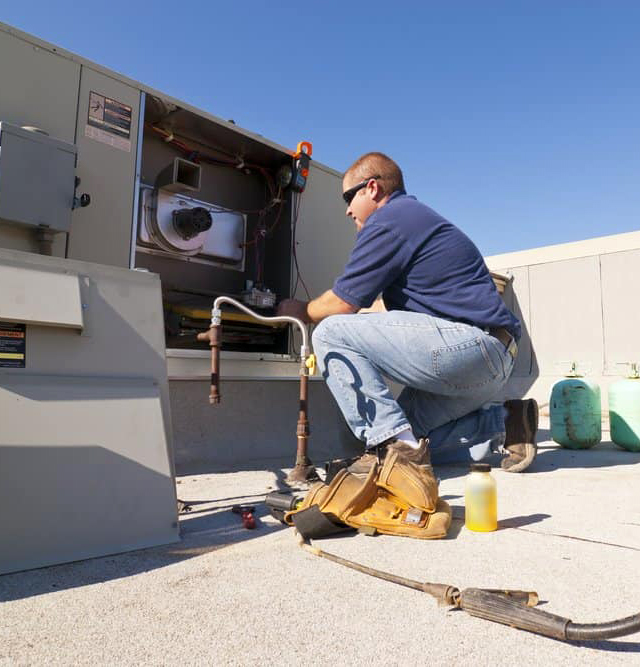 Call Now For a FREE Commercial Service Estimate:
Learn More About Our Commercial HVAC Services:
Repair
Plan and spec construction
Control systems
Boiler systems
Chilled water systems
Radiant floor heating systems
Indoor air quality
Rooftop units
Computer room units
Kitchen hood ventilation systems
Humidifiers
Dehumidification systems
Ventilation systems
Metal duct systems and plenums
Solar energy systems